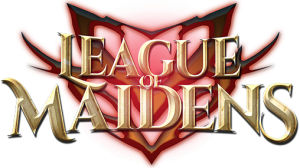 Description
League of Maidens® is a 3D free-to-play online battle arena real time strategy game for PC/Mac featuring beautiful maidens with superhuman powers. Players battle each other in teams of 3 to destroy towers guarding the enemy base. The match is won when all towers are destroyed including the main tower located in the enemy base. Click here to view our frequently asked questions.
History
2 developers, 2 countries, 1 dream…
League of Maidens® was created by two developers that have never met face to face. We are from two different countries, speaking two different native languages with our relationship starting on day one of this project. A love for gaming has brought us together and a passion for this project has led us to create what we believe to be something very special.
Features
FPS style shooting and projectile attacks

3rd person melee fighting with combo ability and combo counters

Human flight at the speed of sound

Swimming and car/truck driving

Lifting and flying with cars/trucks

Grabbing enemies while flying at high speed and smashing them into the ground or buildings

Two different character versions that can be customized and swapped during live gameplay.

Indoor and outdoor combat

Real time stragetic battle choices

Building and environment destruction

In-depth character customization

Dynamic day/night cycles and weather

Building and recruiting military assets (soldiers, tanks, turrets, war ships and jets) and much more.
League of Maidens® New Breast Jiggle Physics
League of Maidens® YouTube Reveal Trailer